Fishing in Leitrim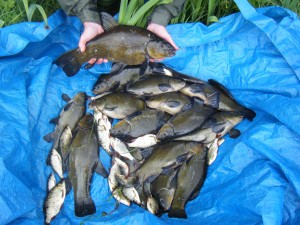 Lake View Self Catering Accommodation is situtated in the centre of Leitrim's Lakeland District with 40 lakes within 16km ( 10ml ) radius of the town plus 17km ( 10.5ml ) of Riverbank including Garadice, Georges, Kiltybarden, Drumlonan, Scur, Corgar, Comagh, Keeheen, Bolganard, Templeport, Castlefore and Kesh, all with excellent catches of  Bream, Roach, Hybrid, Pike, Perch, Tench, Roach and Eel.

Ballinamore has held numerous angling competitions including the world pairs in September 2013. Trout and Salmon can be found in the mountain rivers and streams.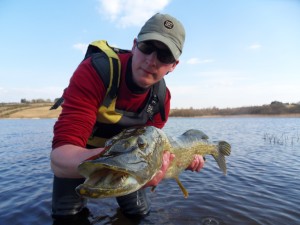 Georges lake beside the accommodation has excellent stock of  Pike,Roach, Perch and Hybrids. Fishing is by boat- free of charge to guests and from a private mooring. Life Jackets, Bait Buckets and fishing maps are available and for those fishermen who are new to Ballinamore, a guided tour of the local lakes and waterway's is provided with up to date information on the best swims available.
 Bait and tackle is available in Ballinamore at "The Forge"
Sea fishing is also an option when staying at Lake View Self Catering Accommodation. There are numerous Sea Angling and Boat Charter companies based a short drive away in Sligo. They offer a wide variety of services including deep sea angling, shark fishing, Coney & Innishmurray Island tours, seal watching and sightseeing/eco tourism trips.